How D.C. Filmmaker Ajani Amiri Thomas Is Learning From Hate
Meet Ajani Thomas, an award-winning young filmmaker who helped us envision and build the DC Arts2Work community.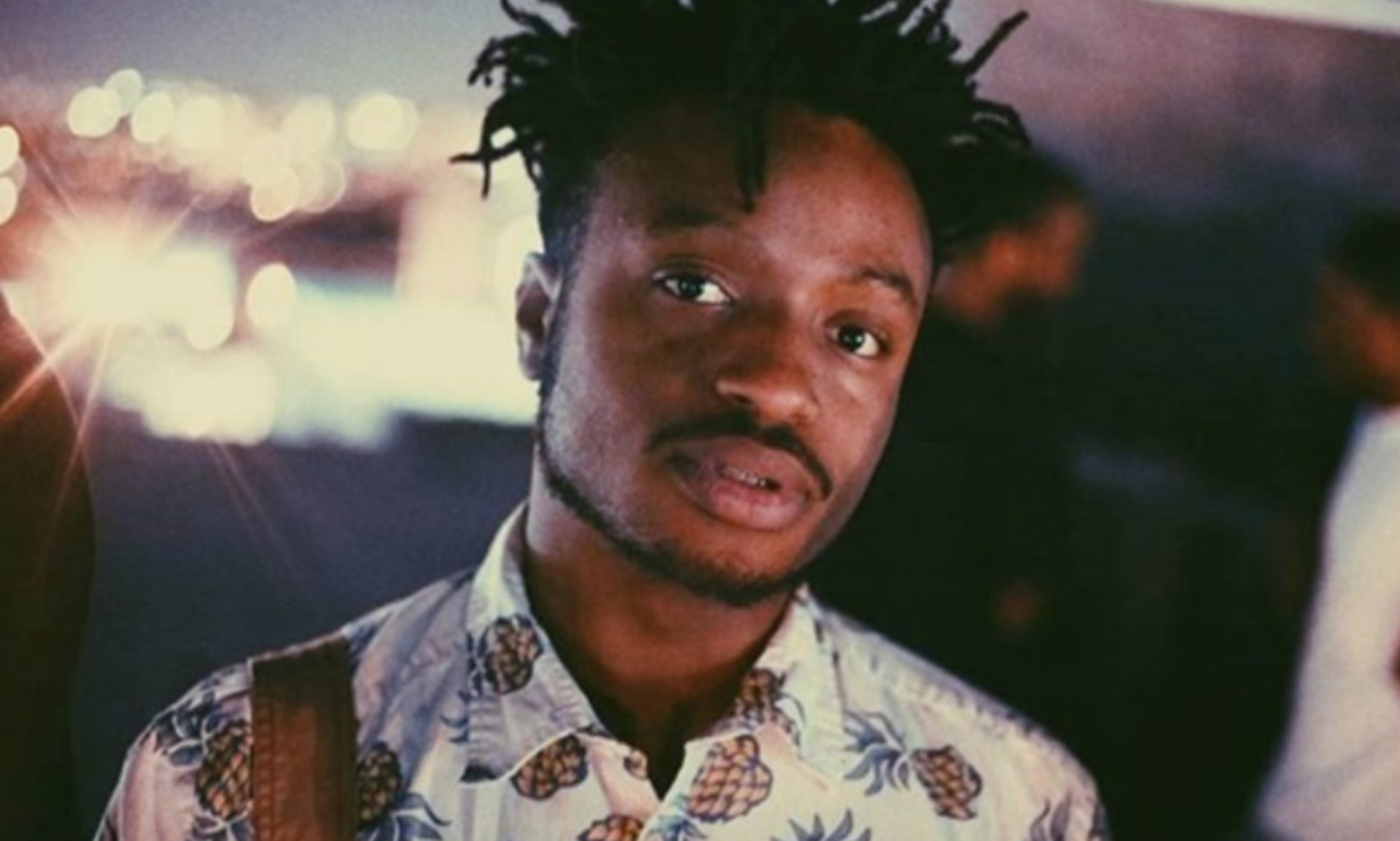 BLXG Photography
For Ajani Amiri Thomas, grooming for college and success began early. After all, there were high expectations from his parents—his father, a physician, and his mother, a lawyer. In the last decade, the 21-year-old filmmaker has drawn inspiration not from his family, but what he's seen happen around him: An African-American family living in the White House a few miles from his home to consoling a crying friend who was in Charlottesville last year when neo-Nazis and Ku Klux Klan members fought with protesters in a park dedicated to Civil War general Robert E. Lee.
"You can't make art from things that you don't know about, and if white supremacists was going to come to my city, I might well as face those people," Thomas said at the recent counter-protests against the Unite the Right 2 rally in Lafayette Square earlier this month. Footage from the counter-protest will be part of the latest project of the award-winning filmmaker, who has been capturing racially charged events to tell the story of a world that is quickly changing.
"We are in a crazy time and I believe that the best comes out when things seem bad," he says. "Indirectly through all of the hate, Donald Trump is inspiring us. [My new project] Kings of Babylon is a way to respond to that hate."
Kings of Babylon, he says, is based on a true story about three Black Panthers who have a shootout with the KKK.
"The film is set in three cities: Illinois, Cairo, Chicago, and Carbondale and it tells the story of three black panther who have a shoot with the KKK," he explains. "The film is based on Reggie Brown's book A View from the Inside: On the front line of the Afro-American Liberation."
For the month of August, D.C.'s Office of Cable Television, Film, Music, and Entertainment named Thomas as its Filmmaker of the Month, highlighting his efforts to explore the issue of race in America. Herbert Niles, OFTFME's associate director, praises Thomas' talent: "Ajani is an incredible talent with boundless potential, and OCTFME's Filmmaker of the Month initiative is the perfect platform for letting the local and national film community learn more about an emerging talent like Ajani."
As a teenager, Thomas spent a summer in Los Angeles as part of the New York Film Academy's program at Universal Studios. Earlier this year, he worked as an intern at the Sundance Film Festival and even showed some of his work. Networking is a big part of Sundance but as Thomas found out, he couldn't attend most of the social events because he was only 20.
"I needed to be 21 to get into most events," Thomas says. Lately. he's been using his experience at the New York Film Academy, Universal Studios, and at Howard University to work on his full-scale film project. He launched his own company that has produced a short film entitled Crispus that recently earned him honors at the Equal Justice Society's Annual Gala. The film premiered at the Kennedy Center as part of the Safe Streets Foundation's Prison Art Show.
Thomas says his film was inspired by the true story of Kalief Browder, a 16-year-old African-American man from The Bronx. In 2010, Browder was accused of stealing a backpack that contained a camera, $700, a credit card, and an iPod Touch.
Before his trial date, Browder was imprisoned on Rikers Island for three years, and much of his time was in solitary confinement. Browder was released because his case lacked evidence. Two years later he hung himself from an air conditioning unit outside of his mother's home.
"Crispus is the story of a man in solitary confinement who just wanted to hear the sound of his mother's voice," explains Thomas, who filmed part of the short at the grounds of the District's former correctional facility at Lorton, Virginia.
Following decades of problems, the D.C. government closed Lorton in 2001. Today, the compound of prisons have been converted into an artist space that is part of the Workhouse Arts Center, where the film was also screened.
At Howard University, Thomas is a founding member of the Sesh Art Collective, a group of artists who meet regularly at an arts space on U Street. And that's not all Thomas is involved in: He runs a workshop on Tuesdays and Thursdays for aspiring screenwriters.
He might be young, but Thomas is confident about his future: "I just want to tell stories, and stay true to the realities of the people who inspire them," he says. "I see film as a surreal art. If the work isn't bold then it hasn't gone far enough."
Originally published August 31, 2018, by Washington City Paper.