Our Mission
Arts2Work is a national workforce development plan, a revolutionary blueprint for the future of creative work.
Arts2Work's mission is to provide access to creative careers for those traditionally excluded from such opportunities — we're here to ensure equity, inclusion and economic sustainability for creative workers, businesses and organizations. Arts2Work is a program of the Alliance for Media Arts + Culture.

The Alliance for Media Arts + Culture is committed to facilitating innovation, collaboration, strategic growth and cultural impact for the media arts field in the US and around the world. Learn more.
Treatment and The Alliance for Media Arts + Culture believe rigorous accessibility standards should be baked into every website, providing equitable access to all regardless of ability. We ask for your patience as we work towards the ideal accessibility standard of WCAG 2.1, to be completed within the next few months. For more information, see w3.org.
Acknowledgements
Thank you to Alliance member organizations and artists across the country. You are our tribe, the reason we do this work. Thank you to the funders and partners who help make it all possible:

Registered Apprenticeship
According to the US Department of Labor, Registered Apprenticeship is an industry-driven, high-quality career pathway, validated by the US Department of Labor or a State Apprenticeship Agency, where employers can develop and mentor the future workforce. Individuals can learn and advance on the job, receive additional classroom instruction, and a transferable, nationally-recognized credential. Learn more about Registered Apprenticeship.
Staff and Advisors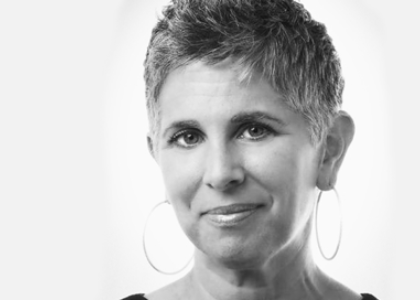 Wendy Levy
Executive Director, The Alliance for Media Arts + Culture; Founder, Arts2Work
Wendy's creative work takes place at the intersection of storytelling, innovation and social justice. As the Executive Director of The Alliance for Media Arts + Culture, she is focused on facilitating collaboration, innovation, strategic growth and social impact for the media arts field. Previously, Wendy was a Senior Consultant at Sundance, helping develop the Sundance/Skoll Stories of Change Program and the New Frontier Story Lab. Wendy also directed the MacArthur Foundation-funded Producers Institute for New Media Technologies, the first public media Innovation Lab in the US. She began her career in film as an independent filmmaker and the Director for the Film Arts Festival for Independent Cinema at Film Arts Foundation in San Francisco. Wendy is the recipient of the Princess Grace Statue Award for distinguished contribution to the media arts field.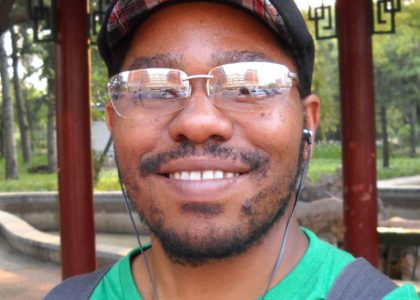 Shawn Jackson
Consulting Producer, Learning and Innovation, The Alliance for Media Arts + Culture
Shawn Jackson heads up learning and innovation for Arts2Work. He is the point person for strategy and operations for the national network of affiliated and Arts2Work-certified media training centers. Shawn also manages the Regional Innovation Team at KIPP SoCal Public Schools. Over the past two decades, Shawn has championed this work by bridging digital, cultural, and information divides in the community at the YMCA, the Boys & Girls Club, Better Youth, Peace4Kids, and other youth-serving nonprofit organizations within South Los Angeles. He's a data steward with a minor obsession in program evaluation, bringing years of experience in program development, program space design, and curriculum design to the evolution of Apprentice and Pre-Apprentice training standards at Arts2Work. Among other music and media projects, e helped to design and deploy a music and arts academy in Watts/Compton funded by Adobe and the Black Eyed Peas.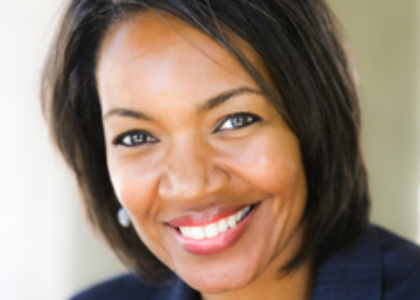 Christina Orticke
Co-Founder and Senior Advisor, Arts2Work
Christina Orticke is a co-founder and senior advisor for Arts2Work. She has over 28 years of experience working with large international public and private corporations, start-ups, minority-owned/women-owned enterprises, and nonprofit organizations. Receiving her CPA license in 1996, Christina devoted a large portion of her career in finance building and leading teams of billion dollar companies in financial services and electrical power, working on U.S. Securities and Exchange Commission filings, compliance, workforce development, operations and project management. During the development of Arts2Work, Christina's focus was on operations, government relations, business development and strategic partnerships. Christina is an art collector and supporter of local arts institutions, and was a volunteer to rebuild the historic Tremé neighborhood in New Orleans following the devastation of Hurricane Katrina
Advisory Board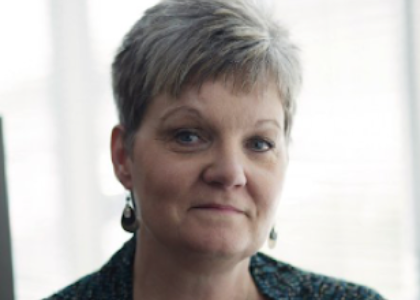 Dr. Pamela Howze
Dr. Pamela Howze leads the National Fund for Workforce Solutions efforts to expand apprenticeship and work-based learning. Prior to joining the National Fund, she was the statewide director of Apprenticeship, Business and Veterans Services for the North Carolina Department of Commerce/NC-Works, and worked in private industry for both Siemens and Merck as a Chief Learning Officer focusing on Workforce Development and Apprenticeship. Pamela has taught in both the North Carolina and South Carolina Community College systems for more than 20 years. She began her career as a U.S. Army Officer and served for seven years both on active duty and in the S.C. National Guard.
Dr. Judith Heumann
Judith Heumann is an internationally recognized leader in the disability community and a lifelong civil rights advocate for disadvantaged people. She has been appointed Special Advisor for International Disability Rights at the U.S. Department of State, and previously served as the Director for the Department on Disability Services for the District of Columbia, where she was responsible for the Developmental Disability Administration and the Rehabilitation Services Administration. Judith also served as the World Bank's first Adviser on Disability and Development, and as Assistant Secretary for the Office of Special Education and Rehabilitative Services in the Department of Education in the Clinton administration.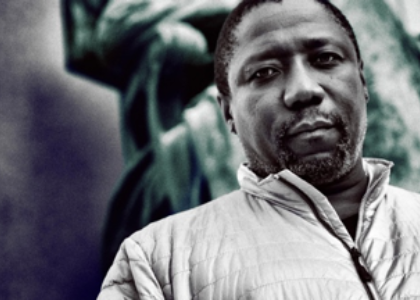 Regi Allen
Regi Allen is an Emmy® award-winning editor, producer and media design artist, who is currently a senior editor at Discovery Communications. His prior works include "Planet Brooklyn, An Acid Jazz Film" for PBS's Reel New York Film Series, hosted by Laurie Anderson, and the award-winning Planet Brooklyn (1996). Regi has also won the Best Show Award, from Washington D.C.'s Rosebud Foundation for his work on the video art-poetry documentary Voices Against Violence, and has edited and produced for MTV, Nickelodeon, ABC, HBO, USA Networks, SyFy, Showtime, TV Land, American Movie Classics (AMC) and Black Entertainment Television (BET).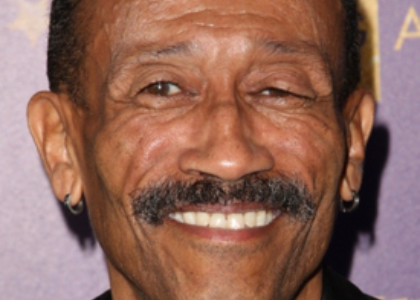 Wynn Thomas
Wynn Thomas is the first African American production designer in the history of films. He has worked with some of the most important film directors of the late 20th century, including a long term collaborative relationship with Spike Lee. He has designed over 10 films with Spike starting with She's Gotta Have It, School Daze, Do the Right Thing, Mo Better Blues, Jungle Fever, the epic film Malcom X, Crooklyn, and others. For director Ron Howard and producer Brian Grazer he designed the critically- acclaimed Cinderella Man, as well as A Beautiful Mind, which won the Academy Award for Best Picture. Wynn is the first African-American production designer to become a member of the Art Director's Guild in Los Angeles and he is the first African American nominated for the Art Director's Guild award for his design work on Tim Burton's Mars Attacks!!!. He is a proud member of United Scenic Artist Local 829, and thrilled to be a member of the Academy of Motion Pictures Arts and Sciences.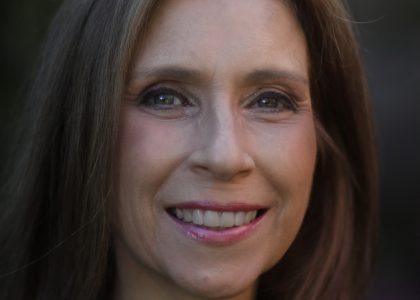 Dr. Tania Fleischer, D.M.A.
As a pianist, conductor, arts educator, and a Cultural Affairs Commissioner for the City of Culver City, Dr. Tania Fleischer is an ardent advocate for the arts. Tania is on the faculty of Loyola Marymount University, where she teaches piano and chamber music, directs the chamber orchestra and presents the annual LMU Children's Concerts, recently celebrating 20 years of engaging and accessible programs for children and families. In 2009, she helped establish a theater arts program at Culver City Middle School, which, as CCMS Improv, has become the largest and most successful arts program in the Culver City Unified School District. As a Cultural Affairs Commissioner, Tania worked on codifying the proposal for a new Artist Laureate program set to launch in 2020, and serves on the advisory panel for the Performing Arts Grants program. As a 2018-2019 Arts for LA ACTIVATE Fellow, Tania initially sought to merge her passion for arts education and cultural policy by creating an arts apprenticeship program in Culver City, and therein happily discovered Arts2Work. Tania became a catalyst in bringing Arts2Work to West Los Angeles College and continues to engage with policy makers, education leaders and the business community in Culver City and Los Angeles County to make Arts2Work a vital part of our vibrant creative economy.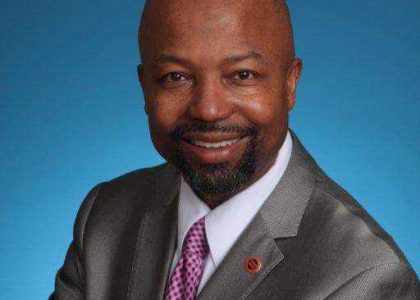 Glenn Best
Glenn Best is an expert in Workforce Development having worked with regional and national funders, local/regional officials, industry representatives, and key employers to strengthen partnerships and build effective talent pipelines and career pathways for low and mid-skilled jobseekers and incumbent workers in the Greater Newark area. He leads strategic planning activities and develops implementation strategies to appropriately invest collaborative funds in workforce activities that will achieve maximum impact. Develops, launches and sustains employer-led training models for in-demand occupations that lead to industry-valued credentials. Ensures collaborative action among funders, regional Workforce Development Boards (WDB), educational institutions, and other training partners to ensure the regional workforce development system is achieving collaborative goals. Best also serves as Facilitator for the Newark Career Technical Education Network which brings together CTE educators and professionals across sectors, along with industry leaders, to develop a shared articulation of CTE.

He serves on the JFK Rehabilitation Institute Business Advisory Board and serves as the Vice Chair for the Jarvis Christian College Employer Advisory Committee. He also serves as Vice Chair for the Diamond Foundation, a community service organization providing programs and support to youth and families in the New Brunswick, NJ community.